2022 Toyota Corolla Apex Review: Nip n' Tuck
Author: Dan-Heyman
Published: 5/31/2022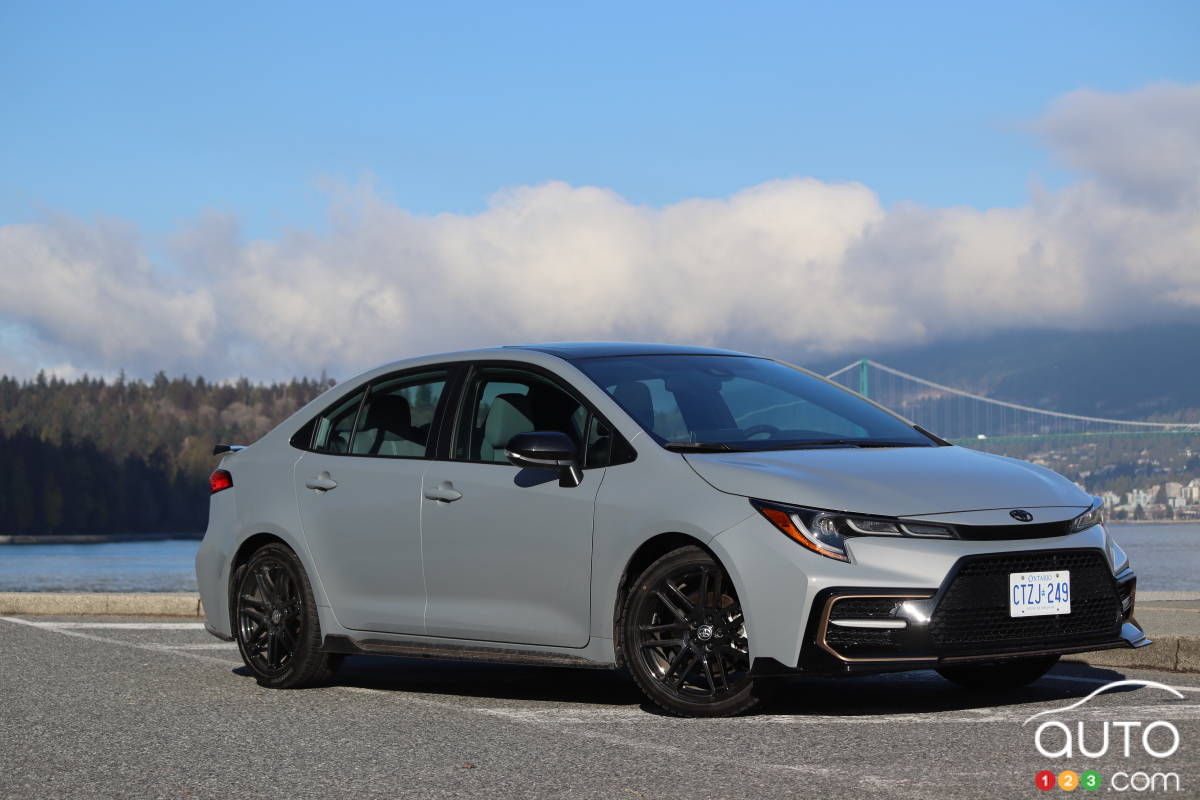 2022 Toyota Corolla Apex Review: Nip n' Tuck
Auto123 reviews the 2022 Toyota Corolla Apex.
The Toyota Corolla Apex, it has to be said, is a tantalizing preview of what's coming for Toyota's ultra hot-selling compact sedan and hatch. The variant gets many cool visual upgrades and some light performance mods we'll discuss in a moment, but know that later this year Toyota will be releasing a GR version of the Corolla with a whole whack of high-level tuning – including the addition of AWD – that will bring it in to bona-fide performance compact territory.
So what of the Apex you see here, then?
Well, it starts life as a $22,750 Corolla SE, at which point Toyota adds special wheels, front splitter, spoiler and rocker panels. Chassis mods include added stabilizer bars and suspension tuning. It's lower and firmer than other Corollas and that represents the extent of the performance mods, as the powertrain remains mostly untouched. The cost of all this? $4,310.
Past the suspension, the Apex is more of a styling package but man, it does look good.
Read more