2022 Toyota Corolla Cross Review: Good, But Just Short of Great
Author: Derek-Boshouwers
Published: 3/3/2022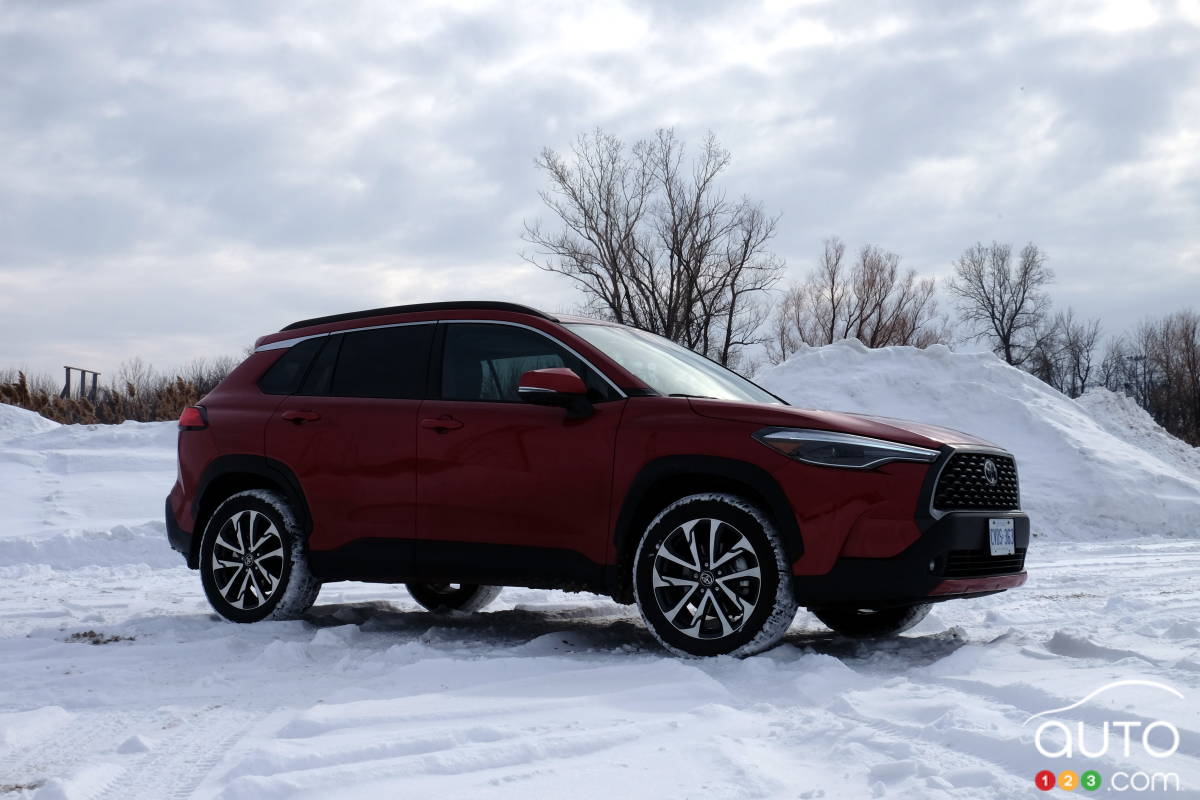 2022 Toyota Corolla Cross Review: Good, But Just Short of Great
Auto123 reviews the 2022 Toyota Corolla Cross small crossover.
The idea makes so much sense it's a wonder it took Toyota this long to develop: how about a crossover version of the trusty, trusted Corolla, now that sedans have given up so much ground to SUVs. Indeed, the new Corolla Cross largely delivers what folks expected from something with the Corolla name stuck on the hatch. But does it do enough to draw consumers' attention away from the many other, very modern models now inhabiting the small SUV segment?
To be clear, the Corolla Cross is actually quite distinct from its sedan brethren. Yes they share the same platform, but there are more differences here than, say, between the Impreza and the Crosstrek over at Subaru. For one thing, the exterior looks pretty completely unique. On the other hand, those who know the Corolla's interior well will find a pretty familiar environment when they slide into the Cross.
But really, none of that matters all that much. For sure, Toyota's idea with a model like this is to keep those abandoning the car format as they shop for their next small vehicle in the Corolla fold. But for that to work, Toyota has to put forth a product that can compete with rivals in the segment.
Certainly, there's no way in which the new Corolla Cross really disappoints – with one possible exception. We'll get to that in a bit.
Read more