2021 Toyota Highlander Hybrid Review: When 4 Doesn't Add up to 6
Author: Daniel-Rufiange
Published: 3/17/2021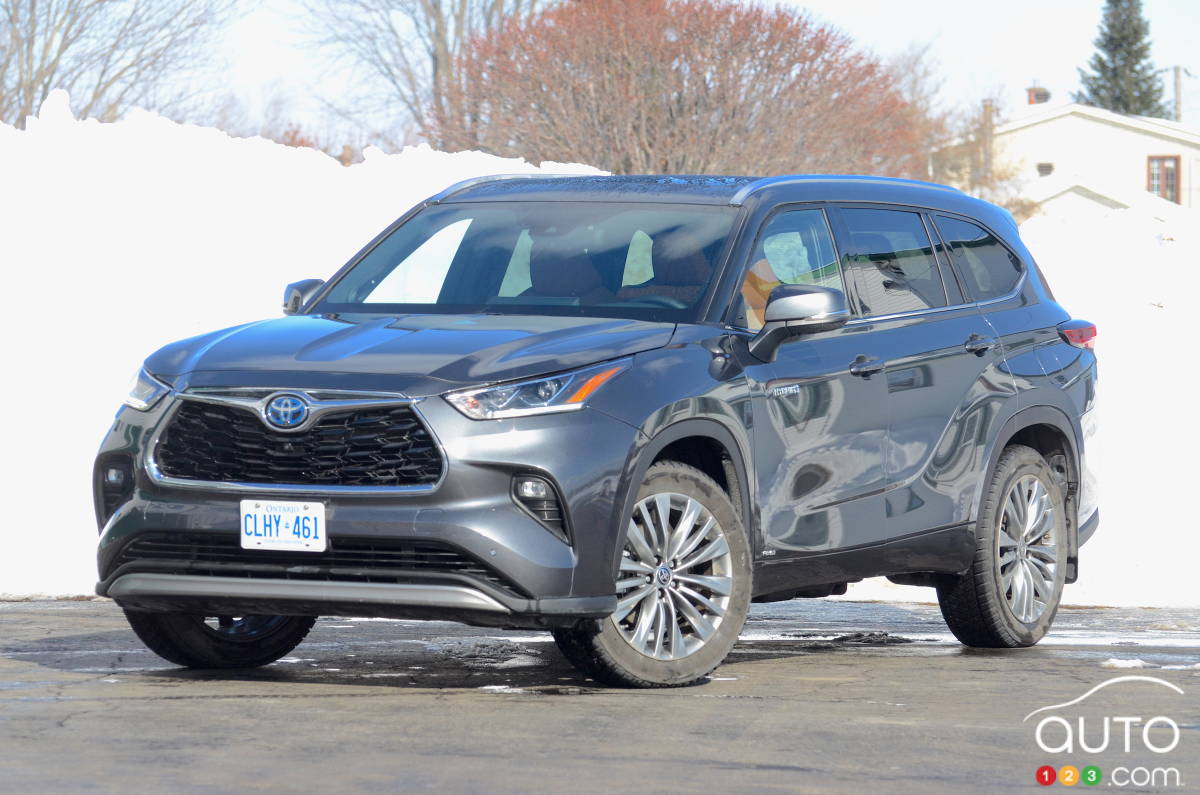 2021 Toyota Highlander Hybrid Review: When 4 Doesn't Add up to 6
Auto123 reviews the 2021 Toyota Highlander.
Last year, Toyota presented the new generation of its Highlander SUV. Which was a great thing because the previous redesign dated back to 2014. The formula has remained essentially the same, however, preserving the model's core qualities.
There was, however, one major change in philosophy, namely the switch from a V6 engine to a 4-cylinder for the hybrid variant. After driving a regular model earlier in 2020, I gave the partially electrified version a go a few weeks ago.
Discover Shopicar! All new makes and models and all current promotions.
Four variants
The hybrid version of the Toyota Highlander is available in four iterations: LE, XLE, Limited and Platinum. Technically, the first three are full-fledged models while the Platinum package is an add-on ($2,300) to the Limited variant. Still, Toyota decided to stick the Platinum name on the tailgate of this variant, which is the one we drove. Of course it was, because manufacturers always like to show their wares in their best light. At the same time, we get vehicles that allow us to discover all the features offered.
Read more