2020 Toyota RAV4 Trail TRD Off Road Review: Rugged Is As Rugged Does
Author: Vincent-Aubé
Published: 1/31/2020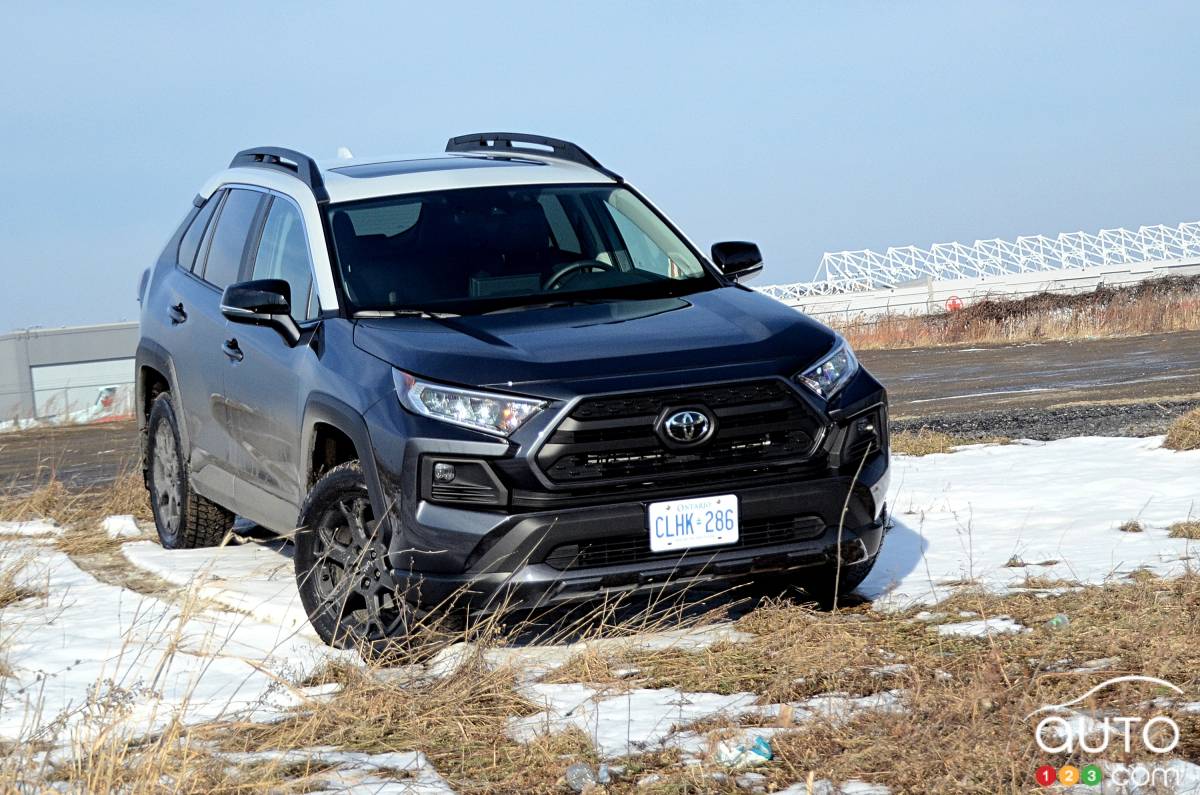 2020 Toyota RAV4 Trail TRD Off Road Review: Rugged Is As Rugged Does
Auto123 reviews the 2020 Toyota RAV4 Trail TRD with Off Road package
This past year Toyota has introduced what you could safely call the most rugged version of the RAV4 ever made. The RAV4 Trail with TRD Off Road package gets the full treatment you'd expect that comes with the TRD (for Toyota Racing Development) badge.
The Japanese automaker isn't reinventing the wheel here; off-road-capable SUVs are all the rage lately, although the definition of what exactly is "off-roading" varies widely as you span the industry. For some, taking a turn off the paved road and driving a short distance on a gravel road to get to the cottage falls into the off-roading category; for others, you can't call it off-roading unless you need to use a winch to get out of a fix at some point on the ride.
Auto123 launches Shopicar! All new makes and models and all current promotions.
Whichever side of that fence you're on, the trend of dressing up an urban utility model to make it look ready to cross the Sahara and/or the Antarctic is a real thing, and here to stay most likely. Automakers are multiplying such offers in their SUV lineups.
Read more