2020 Toyota Highlander Review: Net Progress
Author: Auto123.com-
Published: 6/15/2020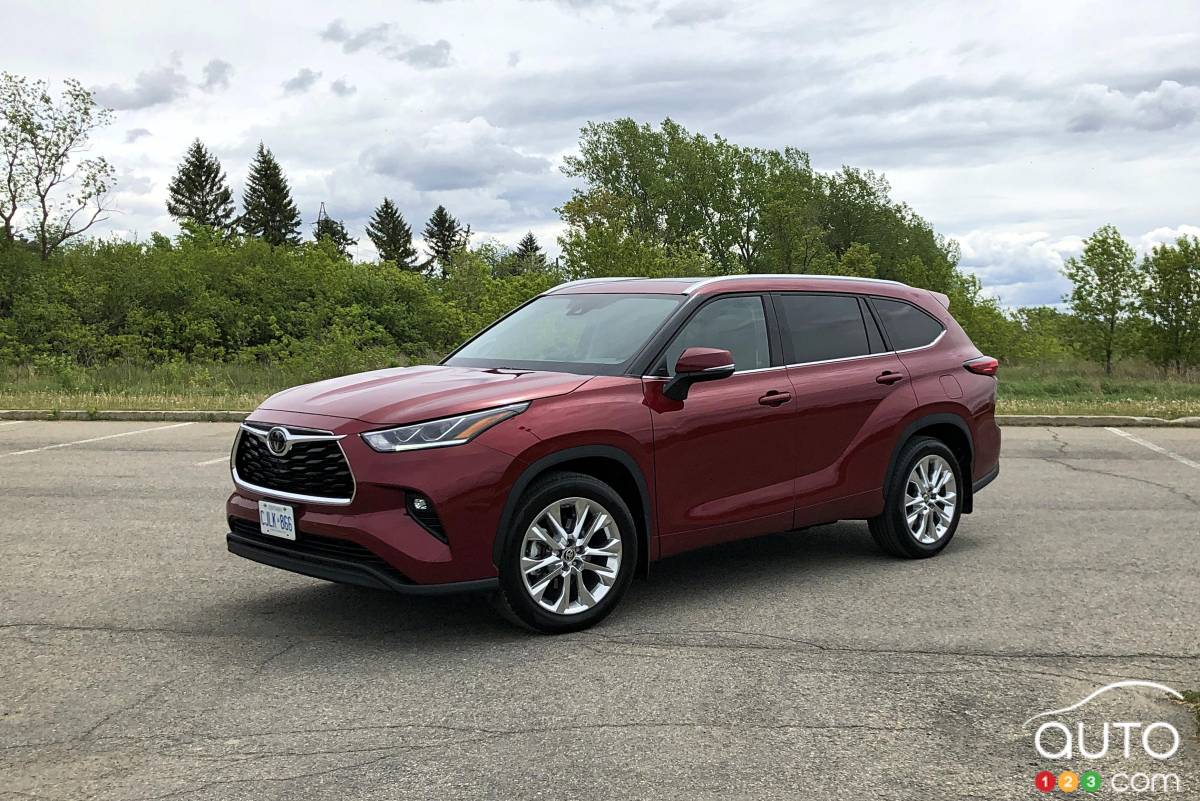 2020 Toyota Highlander Review: Net Progress
Auto123 reviews the 2020 Toyota Highlander.
The three-row Highlander crossover, newly redesigned this year, is now on its fourth generation. The new edition of the SUV enters a crowed playground peopled by several heavyweights. Already there were strong rivals like the Honda Pilot, Volkswagen Atlas and Mazda CX-9, and in recent years, the Kia Telluride, Hyundai Palisade and Subaru Ascent joined the fray. To say the least, the competition is fierce in this niche.
Discover Shopicar! All new makes and models and all current promotions.
What's new for 2020
First of all, let's not forget that the Toyota Highlander has always been a good seller for Toyota. Long perceived – and rightly so - as a sure thing in the market, the model was nevertheless due for a serious refresh. Toyota took some well-calculated risks in transforming its SUV. The visually transformed new Highlander is a little longer and wider and above all much rounder at its edges than its predecessor. You either like it or you don't; to our eyes it looks a little like a RAV4 on steroids.
Inside, the festival of roundness continues. As soon as you settle inside, the comfort of the driver's seat is notable. The small steering wheel is easy to grip and doesn't feel like it's bolted to a big beast. Note that this small steering wheel has no fewer than 19 buttons that control radio, smartphone, cruise control and even lane departure warning system.
Read more