2021 Toyota RAV4 Prime First Drive: Admirable Product, Meet Questionable Marketing
Author: Daniel-Rufiange
Published: 8/31/2020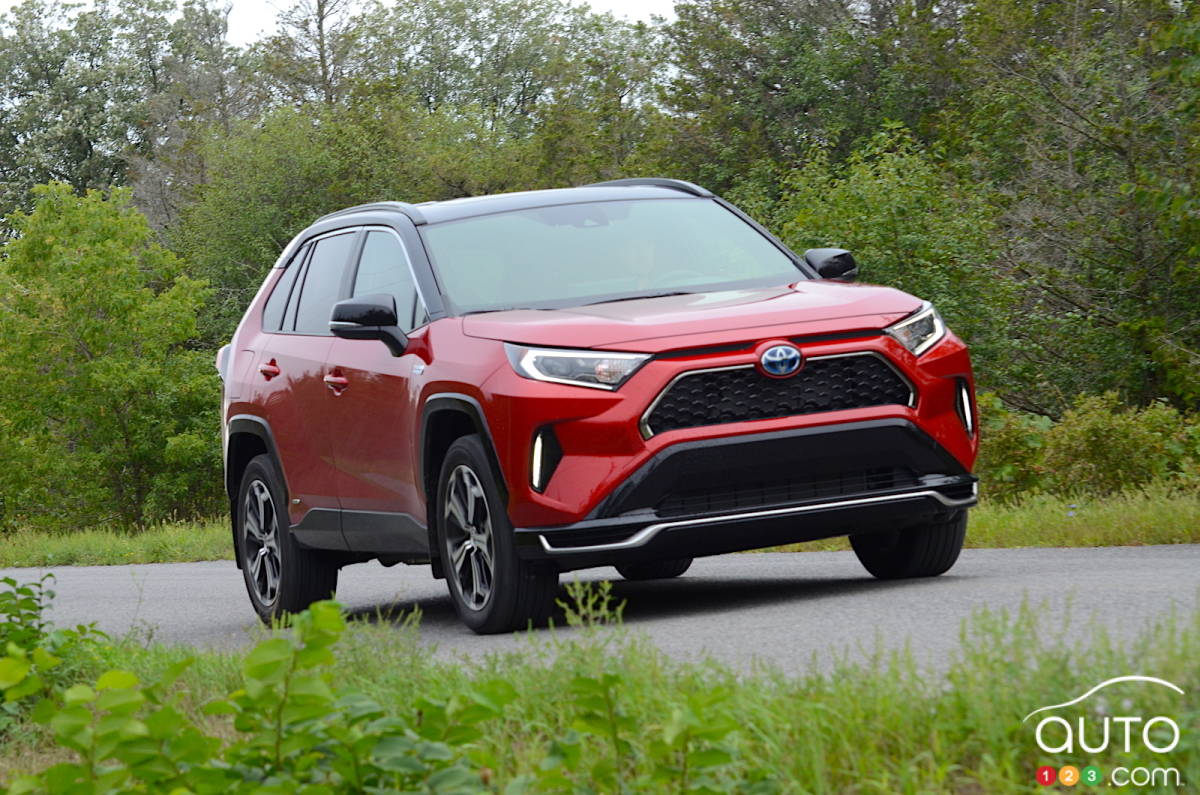 2021 Toyota RAV4 Prime First Drive: Admirable Product, Meet Questionable Marketing
Auto123 makes a first test of the 2021 Toyota RAV4 Prime.
I think it's safe to say that the Toyota RAV4 Prime is one of the more-anticipated arrivals on the new-car market in the last few years. When the plug-in variant of the SUV was introduced last year, dealers were quickly overwhelmed with requests and questions about its availability and arrival in dealerships – nowhere more so than in RAV4-loving Canada.
The wait for the model is now over, and since 2020 is, you probably realized by now, a year not like the others, everything surrounding the debut of the plug-in RAV4 has been a bit messy. Normally, we go out to test drive a vehicle BEFORE it's available commercially to give you an early first-hand description and appraisal of it. Thanks to Covid-19, we had an online presentation a few weeks ago. Then, the vehicle showed up at dealerships, and only now were we able test drive it.
Which means of course that if you've been keenly following news about the model, you won't be too surprised by what's next, because it's already on the road. You might think everything has been said about it. Rest assured, we still have some information to offer you regarding the driving experience and Toyota's distribution strategy.
While we have some good things to say about the former, the latter leaves room for criticism.
Read more