2020 Toyota C-HR Long-Term Review, Part 2: Fire in the Belly
Author: Michel-Crépault
Published: 9/18/2020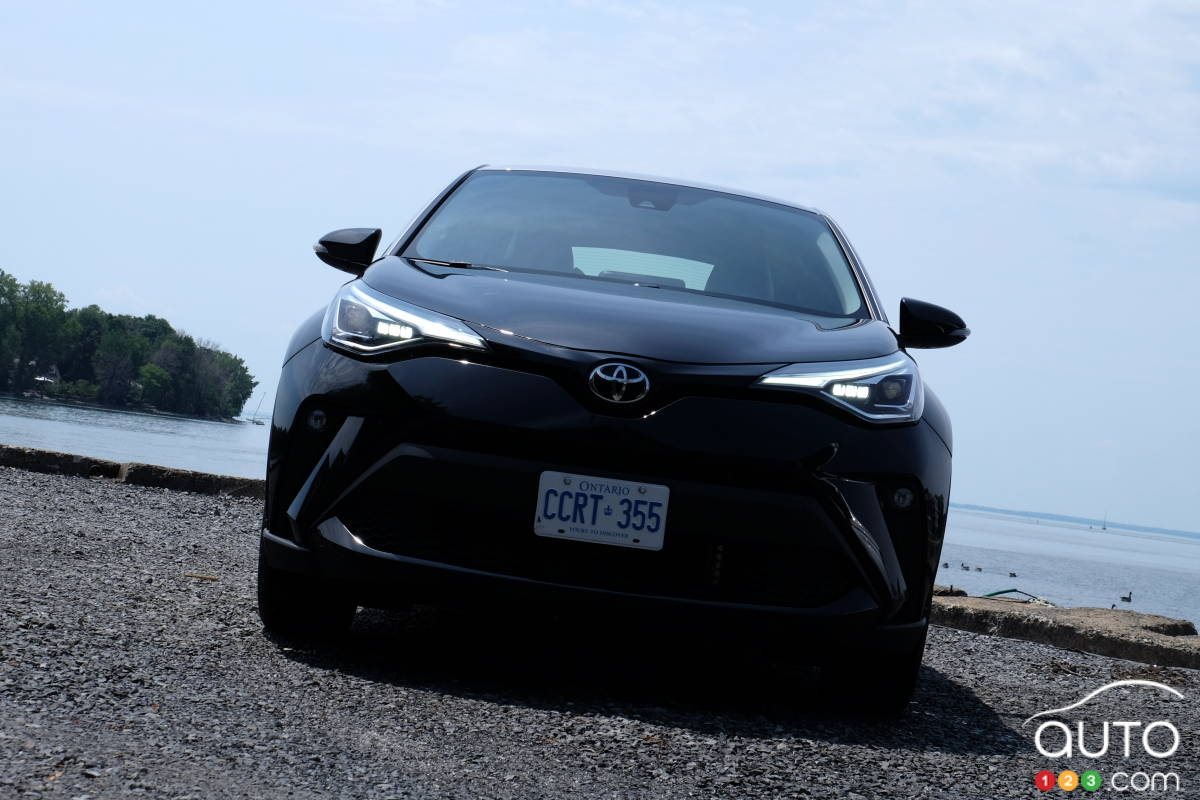 2020 Toyota C-HR Long-Term Review, Part 2: Fire in the Belly
Auto123 reviews the 2020 Toyota C-HR in a long-term test drive. Today, Part Two.
See also: 2020 Toyota C-HR Long-Term Review, Part 1: Humans and Their Toys
See also: 2020 Toyota C-HR Long-Term Review, Part 3: Cool & Chill
Elsewhere on the planet, the C-HR can be had with different engines, namely a 1.2L turbo and a 1.8L engine. The 144-hp 2.0L mill is exclusive to North America. Wedding that engine to a CVT transmission, Toyota gives official consumption figures of 8.7L/100 km (city) and 7.5L/100 km (highway). I've been trying since the start of my long-term test drive to make liars out of them, specifically by beating their numbers. As of now, the onboard computer gives me a combined figure of 7.2L/100 km - and this is without me adhering 100 percent of the time to best driving practices.
In fact, I've done my best to bust the consumption figures. Well maybe I should say I can't help myself. Every time I hit the highway onramp near my home, I quickly find myself cozying up to 130 km/h before I even realize it (the C-HR gets there with surprising ease).
Read more