Traversing the Canadian Tundra in a 2022 Toyota Tundra: An Atypical Review, Part 1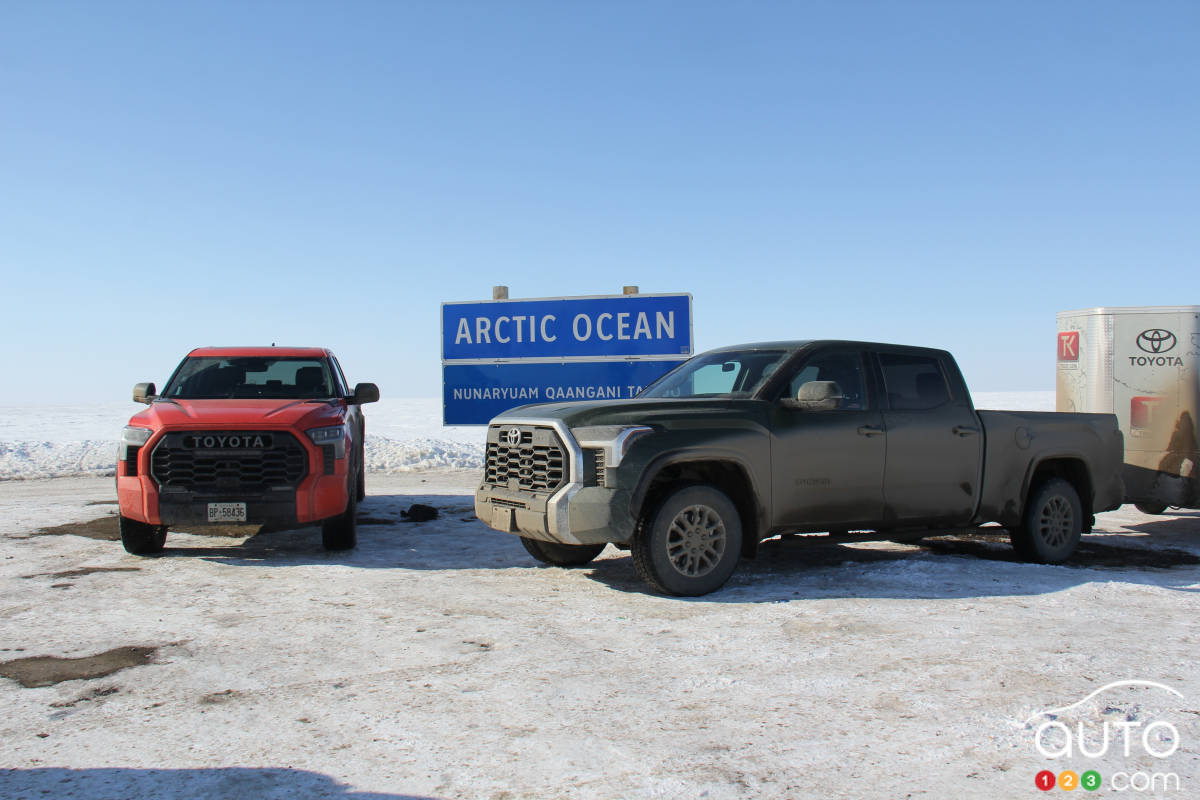 Traversing the Canadian Tundra in a 2022 Toyota Tundra: An Atypical Review, Part 1
Auto123 drove to Canada's far north in a 2022 Toyota Tundra. Today, the first part of our unique test drive.
See also: Traversing the Canadian Tundra in a 2022 Toyota Tundra: An Atypical Review, Part 2
See also: 2022 Toyota Tundra Review: Rebirth
There's no better way to appraise a brand-new vehicle than to kick the tires. No we're kidding, it's actually to drive it over a long distance. A good old road trip. And that's just what we did recently, driving a 2022 Toyota Tundra pickup as part of a two-truck "convoy". The goal, to test the newly redesigned model.
In fact, this ten-day trek was offered to us by Toyota Canada itself. Inspired by a previous experience we had with the 2014 generation of the Tundra in Labrador, the big brains at Toyota Canada HQ, led by its vice-president Stephen Beatty, contacted us to do a sequel, but on the other end of the country.
Read more