Toyota Canada Tags New Tundra Hybrid with $66,390 MSRP
Author: Derek-Boshouwers
Published: 2/2/2022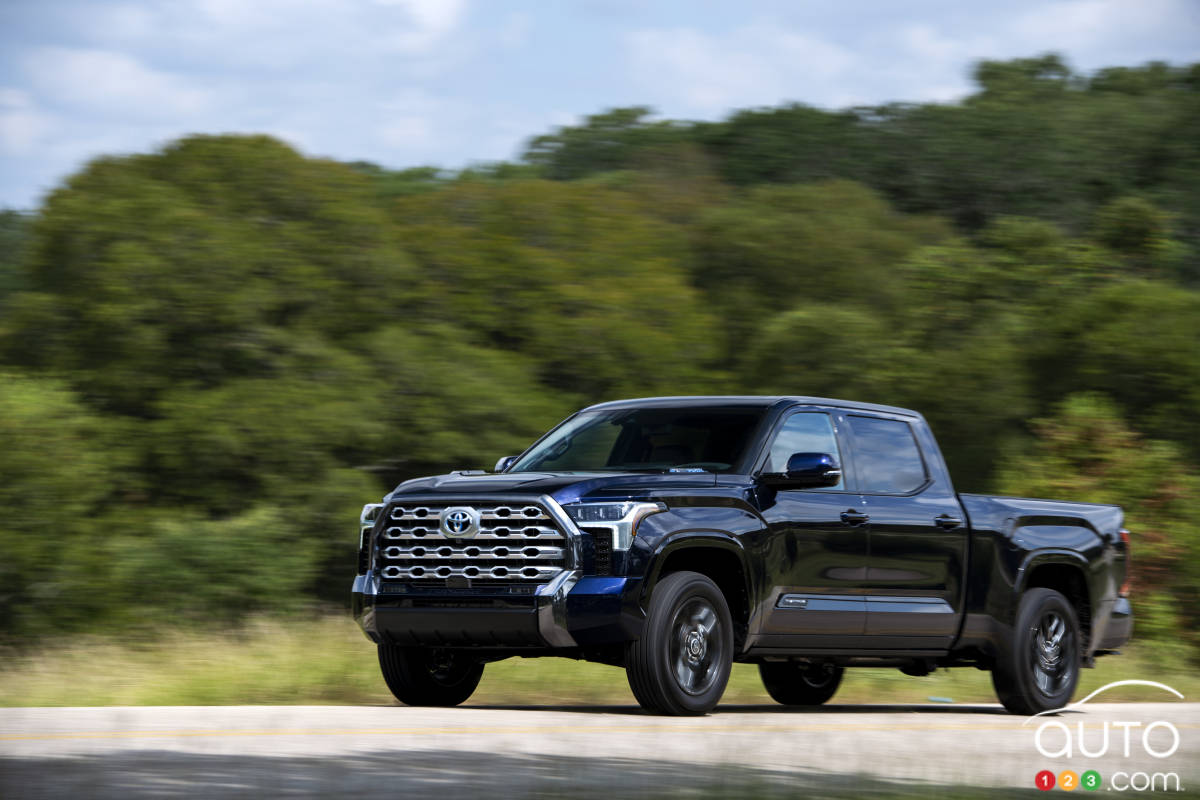 Toyota Canada Tags New Tundra Hybrid with $66,390 MSRP
Toyota's all-new Tundra i-Force Max hybrid variant has an official price for Canada: $66,390 CAD. That gets buyers the Limited version of the truck's new electrified version, and it represents a mild increase over the equivalent gas-only 2022 Tundra, priced at $65,490. The model is set to go on sale in Canada this coming spring.
See also: Toyota Announces Canadian Pricing for the 2022 Tundra
The base price applies to the short-bed version of the truck; those wanting a long-bed configuration will be paying at least $66,750.
Either way, the Tundra i-Force Max is a 4x4 and delivers a towing capacity of up to 11,170 lb and a payload capacity of 1,654 lb. Only Crew Cab configuration (CrewMax) is available with the hybrid system. The powertrain includes a twin-turbo V6 with electric motor-generator, the 437 hp and 583 lb-ft of torque of which is managed by a 10-speed auto transmission.
This is not a plug-in system, and so regeneration occurs automatically, as does the system toggling between the combustion engine and electric power.
Read more