2022 Toyota Corolla Cross First Drive: A Modern Version of the Matrix
Author: Benoit-Charette
Published: 11/8/2021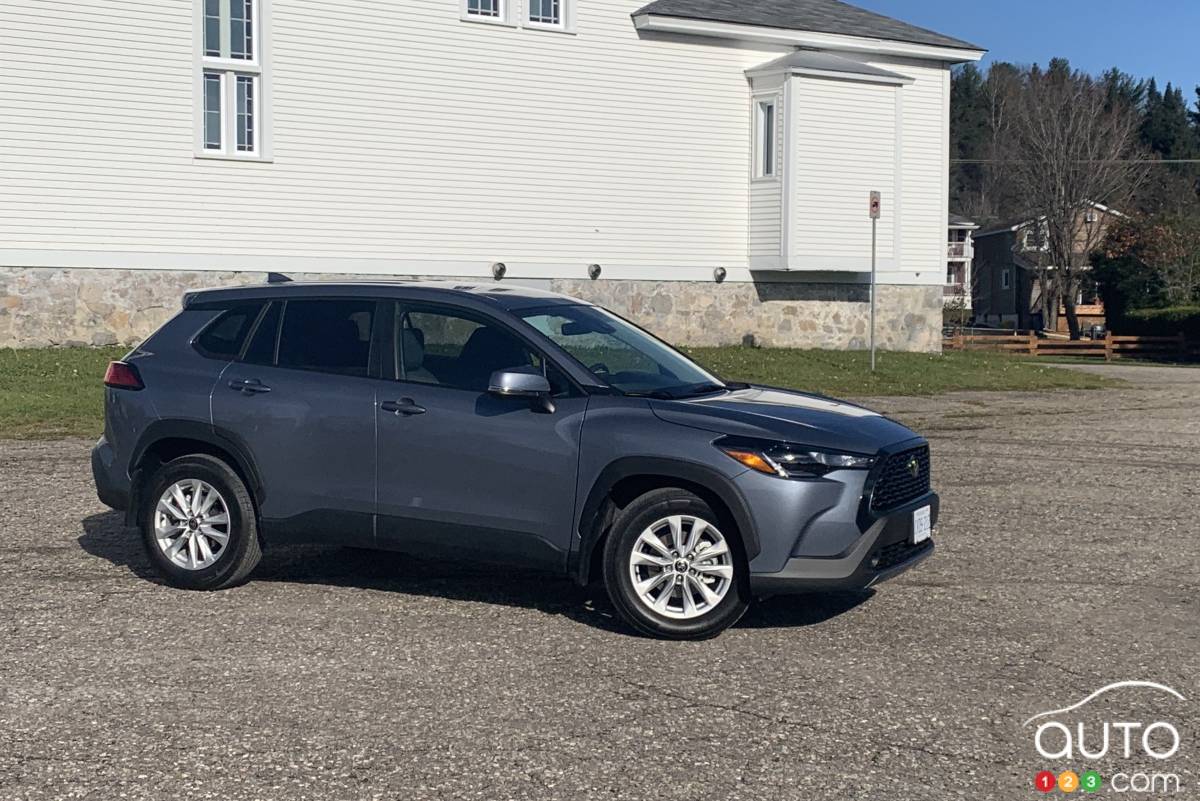 2022 Toyota Corolla Cross First Drive: A Modern Version of the Matrix
Auto123 gets in a first drive of the 2022 Toyota Corolla Cross.
If you ask former Matrix owners about that Toyota vehicle, they'll usually tell you they liked it a lot and that the model disappeared too soon. But the reality is that Americans aren't too fond of station wagons, and that reality probably doomed the Matrix model to an early death.
More than 10 years after the Matrix's death, Toyota returns with a respected name, the Corolla, and increases the lineup's total by one. The Corolla Cross can be seen as a modern interpretation of the old Matrix., though it's larger and based on the firm's TNGA-C chassis. The model compares in size to a Honda CR-V, a Mazda CX-5 or a Hyundai Kona.
The styling is eye-catching and pleasing to the eye. The proportions are good and the space inside is generous. In addition, Toyota has scattered 24 Corolla Cross logos here and there inside the vehicle, which represent the 24/7 dedication of the team that designed and developed the model.
Shopicar.com, 100% online, shop for your next car, buy online and get it delivered to you anywhere in Quebec!
Read more