2022 Toyota Tundra First Drive: We Did It! We Finally Drove It!
Author: Michel-Crépault
Published: 10/12/2021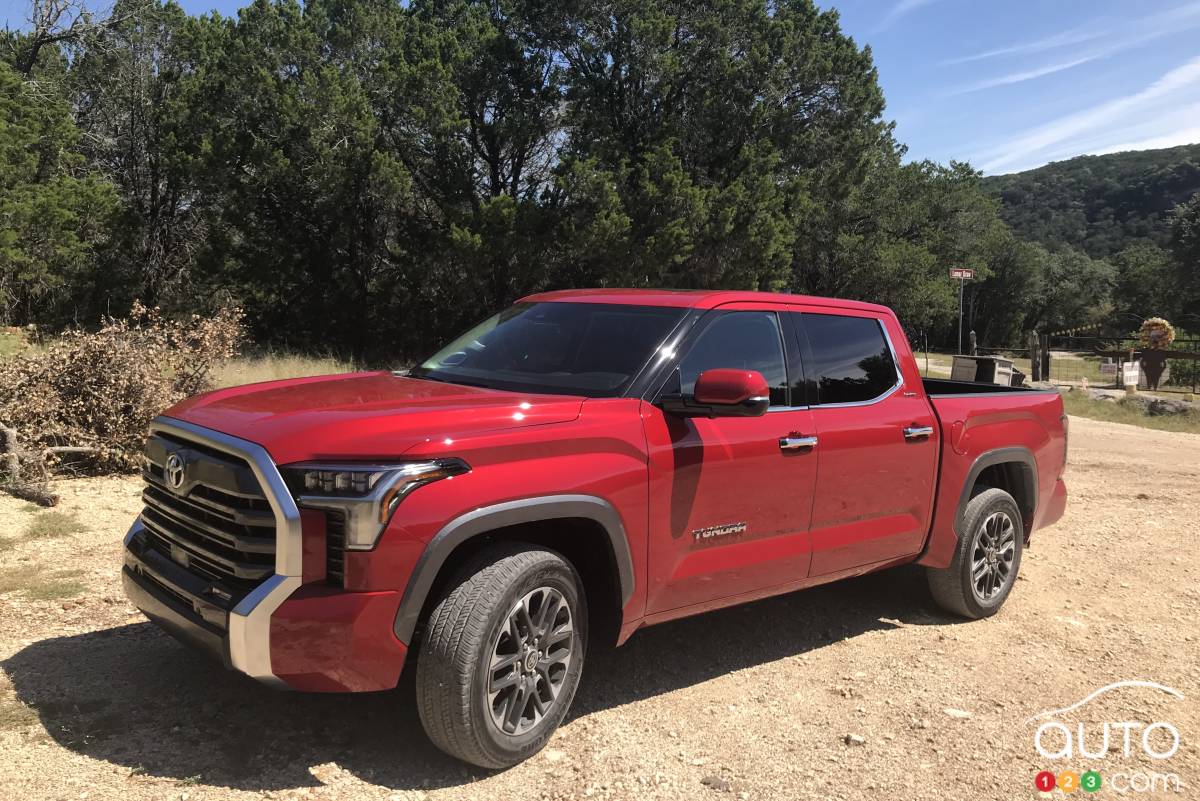 2022 Toyota Tundra First Drive: We Did It! We Finally Drove It!
Auto123 gets in a first drive of the 2022 Toyota Tundra.
San Antonio, TX – I can think of a few things Toyota could teach other manufacturers. One of them is the art of the never-ending striptease. It's been more than a year since speculation and official bits of news have been dribbling out about the new edition of the Tundra truck. This past spring, for example, the automaker released a handful of photos that didn't reveal much except bits of bodywork. A short video followed that didn't tell us much more than that the poor director had to shoot the thing on the very day when thick fog rolled into the studio. What bad luck...
Extended foreplay
Then someone unleashed a photo online showing the full-size pickup in its entirety. Was it really an accidental leak or something more calculated? Depends on how cynical you are.
In early September, Canadian media were invited to a corner of rural Ontario to meet the 2022 Tundra.
But only meet it. We got to see it, touch it, sit in it, take pictures of it, and ask questions of the experts there. But we didn't get to drive it. Don't get impatient. Just keep writing about the Tundra, you jourmalists. Whip the cream.
Read more