First Look at the 2022 Toyota Tundra
Author: Vincent-Aubé
Published: 9/20/2021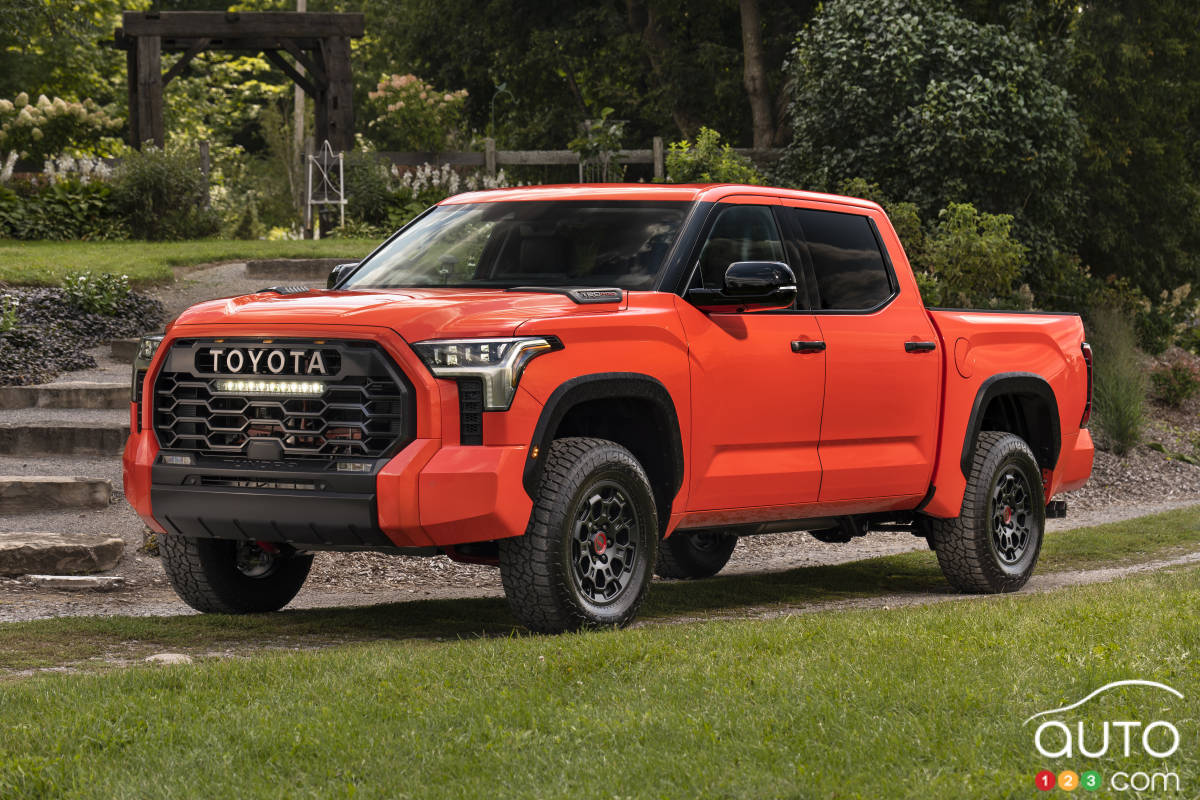 First Look at the 2022 Toyota Tundra
Cavan, ON – Our visit to a remote barn in Peterborough County in Ontario had a specific purpose: Toyota's Canadian division had parked there two "pre-production" examples of the all-new 2022 Tundra for us to check out up close. The full-size pickup, in case you didn't know, was in dire need of a makeover after 14 years of loyal service without major changes.
In fact, the new model had already been shown on the Web via a few teaser images, but also a leaked photo showing the front three-quarters of the TRD Pro model. Toyota had no choice but to publish a high-resolution version of the same image to assuage impatient fans of the model.
Let's be clear: the new edition of the truck represents no threat to the hegemony of the U.S. Big Three. But the 2022 Tundra could catch the attention of consumers who aren't really attached to those Ford, Chevy and Ram trucks, and even of some buyers who want to buy a pickup that's of high quality and is more reliable and durable.
Quality, reliable, durable: those three words were employed a few times during our meet-and-greet by Toyota USA's chief engineer, Mike Sweers, who had a hard time hiding his enthusiasm for pickups. You can feel his love for the genre, even through a computer screen via a live online presentation.
Shopicar.com, 100% online, shop for your next car, buy online and get it delivered to you anywhere in Quebec!
Read more