2021 Toyota Corolla Hybrid Review: Here to Stay
Author: Auto123.com-
Published: 4/8/2021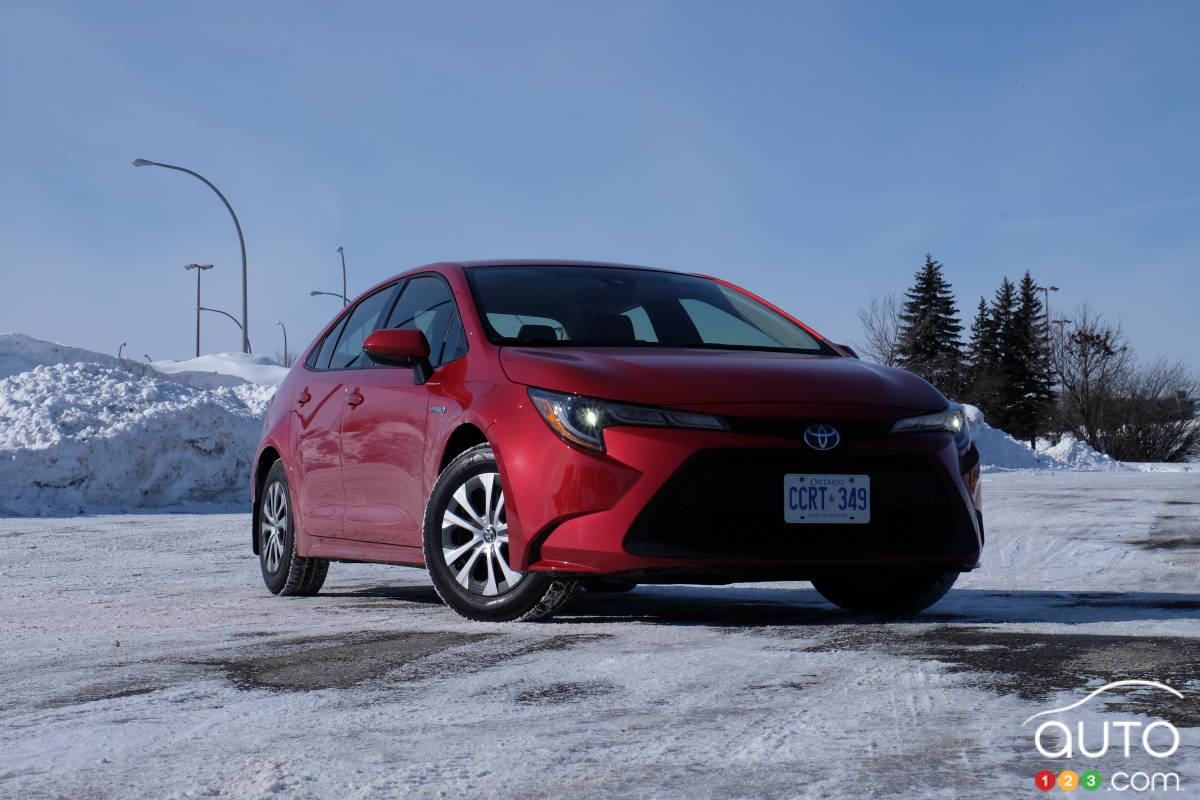 2021 Toyota Corolla Hybrid Review: Here to Stay
Auto123 puts the 2021 Toyota Corolla Hybrid to the test.
When it comes to Toyota hybrids, the Prius is the model that immediately comes to mind. And often, the words that follow are, "I don't like the look", "it's ugly", "Toyota could have made more of an effort", etc. But while its appearance doesn't please everyone, once you taste its frugality, its decent range and its pleasant, roomy interior, you tend to shelve styling concerns.
When it comes to looks, the Corolla has fared better over the years, plus it has the merit of having survived the decades and still being offered for sale on several continents. Respect!
Despite all this, it's generally perceived as a dull car to drive, good for getting from point A to point B, and appreciated for being reliable, affordable and economical. Regarding this last point, Toyota thought it could do even better by adding a hybrid version to the range. There are no less than eight variations of this model. Starting at $21,519 with a 6-speed manual transmission, the Corolla model tops out at $31,119 fully equipped. The hybrid version we drove starts at $27,259.
The exterior
At the front, you'll immediately notice the J-shaped LED headlights with a slightly gaping grille in the middle; which reminds me, be careful when parking. On the sides, a small "Hybrid" statement on the top of the front fender. At the rear, almond-shaped LED lights linked together by a reddish, non-illuminated strip. The overall styling of this Corolla is not unpleasant to look at.
Read more