2020 Toyota Camry Review: Unshakable
Author: Derek-Boshouwers
Published: 12/8/2020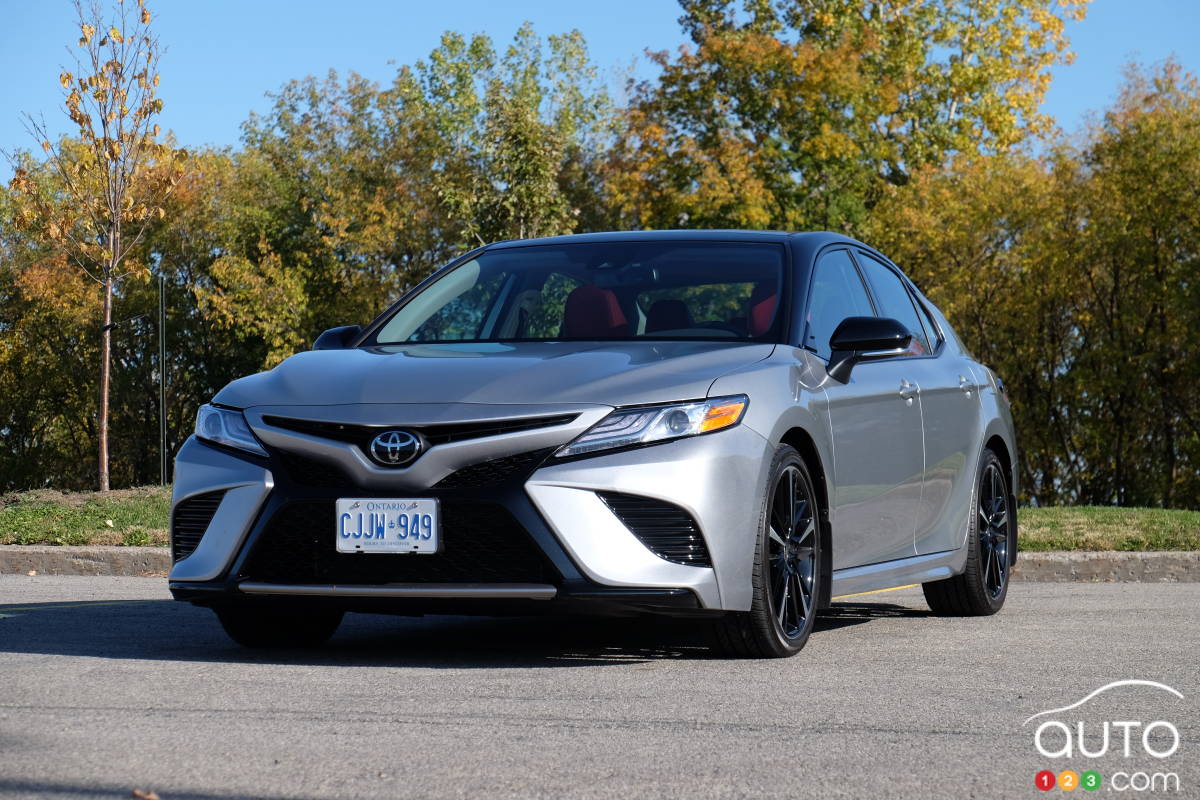 2020 Toyota Camry Review: Unshakable
Auto123 reviews the 2020 Toyota Camry, in its hybrid, AWD and TRD variations.
It's getting pretty repetitive to say, but it's no less true for the repeating: today's sedans are, overall, better-built, better-performing and more fuel-efficient than they've ever been, at precisely the time when they've been unceremoniously shoved aside as consumers stampede towards SUV formats.
The result is some mighty fine four-doors fighting for their share of a much smaller pie. This is the lot of the Honda Accord, the VW Passat (soon to be gone from our market), the Kia Optima-become-K5 and… the Toyota Camry. The trusty, solid Camry.
We had occasion to test out several iterations of the 2020 Camry, each quite distinct within the lineup: the hybrid, the new AWD variant, and the TRD, all decked up for a day at the track. The first two could be appealing to a wide swath of Canadian customers, while the last one is more of a niche affair. We're just not sure of the niche.
Discover Shopicar! All new makes and models and all current promotions.
Read more