Los Angeles 2018: Toyota unveils Prius AWD-e
Author: Benoit-Charette
Published: 11/29/2018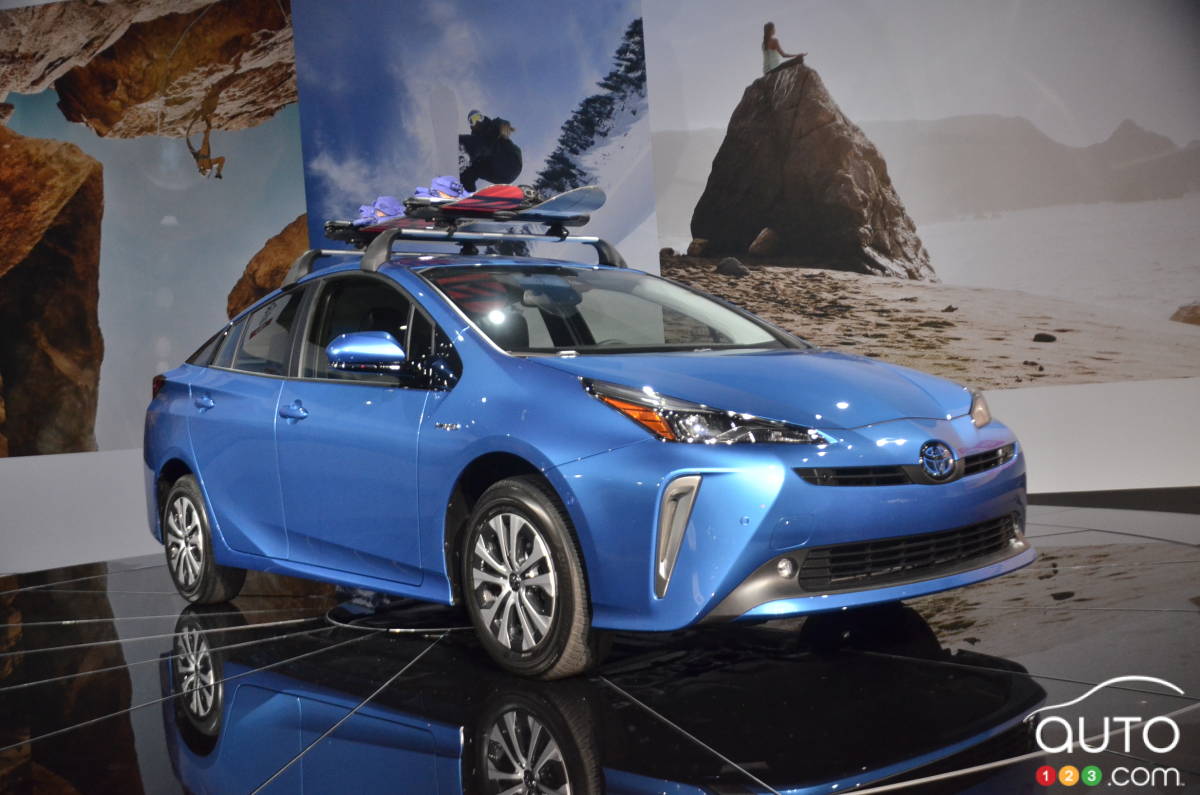 Los Angeles 2018: Toyota unveils Prius AWD-e
Here we have one of the nicer (sort of) surprises of the 2018 Los Angeles Auto Show. Toyota has presented an all-wheel-drive version of the next Prius. It's a shame it won't be available at dealership before next spring, as Canadian winters can be a pretty persuasive sales pitch when it comes to choosing an AWD vehicle. The system on the new Prius, by the way, will be offered as an option.
Toyota's official consumption figures for its Prius AWD-e, as it's called, are 4.5L/4.9L/4.7L/100 km (city/highway/combined). The automaker also estimated that the Prius AWD-e could account for 65% of all annual Prius sales in Canada; we think that might climb even higher in prime markets like Quebec.
Toyota's all-wheel-drive system is actually perfectly suited to the Prius. The automatic on-demand system doesn't require a centre differential or any other torque-apportioning device, nor does it need a front-to-rear driveshaft. And the reason is simple: the AWD system is electric. The Prius AWD-e uses, for the first time in a Toyota, an independent electric motor (without a magnet), which powers the rear wheels from 0-10 km/h, and up to 70 km/h when required. This system supplies the power needed to get the back wheels moving from a stop. At the same time, the on-demand system can recognize when all-wheel drive is not needed; the result is improved fuel economy.
Two models, two batteries
The Prius AWD-e models are powered by a new Nickel-Metal Hydride (Ni-MH) battery that performs better in cold weather – another big plus for Canadian motorists! This battery sits beneath the rear row of seats to avoid sacrificing trunk space. Take note that the FWD Prius models make use of a lithium-ion battery.
All of the Prius models share the same interior features and elements, for example the centre screen interface. The two full-colour, multi-function 4.2-inch screens can be personalized, and in the AWD-e versions there's an extra indicator on the display menu.
Read more