Toyota Teases First Image of its 2020 Tacoma
Author: Daniel-Rufiange
Published: 1/30/2019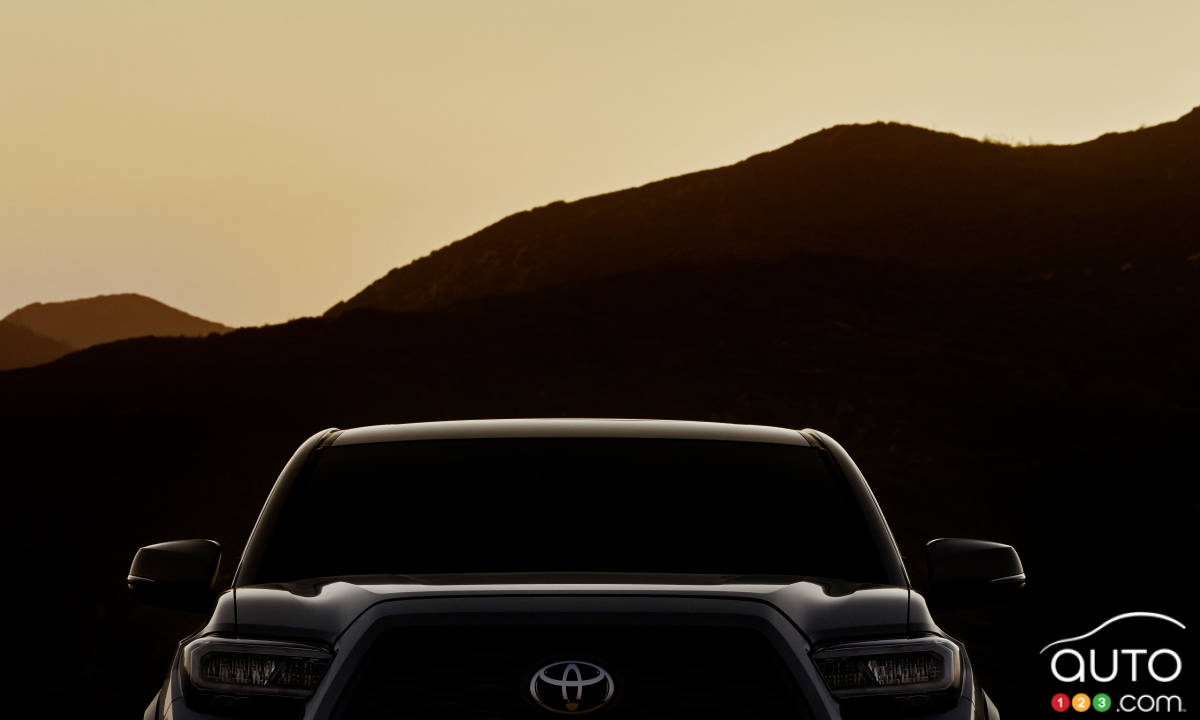 Toyota Teases First Image of its 2020 Tacoma
In the mid-2000s, as entrants in the midsize pickup segment began to fall away one by one, Toyota remained steadfast and consolidated the leading position it already held. The Tacoma has continued to sell well, and the Japanese automaker still rules the category.
The model did receive a mild revision in 2015, just as GM was bringing back its Chevrolet Colorado and GMC Canyon duo, revised and suddenly very competitive. This year, the Ford Ranger is returning as well, and then of course there's Jeep and its highly anticipated Gladiator pickup.
That makes for an active, resurgent category, and Toyota no longer has the playing field to itself. The company therefore had little choice but get active and overhaul its star product before another decade passed. 2019 will see Toyota introduce a reworked Tacoma, which it will present officially at the upcoming Chicago Auto Show. To get the ball rolling and tongues wagging, a first teaser image has been released that reveals some of the new generation's lines.
Frankly there's not that much to chew on in the first morsel Toyota has thrown us, but we can discern that the headlights are significantly slimmer than before. We expect LED light strips.
We anticipate a number of other exterior and interior modifications, as well as a serious updating of the technological elements and safety features.
Read more