2020 Toyota Highlander Teased Before New York Auto Show Premiere
Author: Daniel-Rufiange
Published: 4/10/2019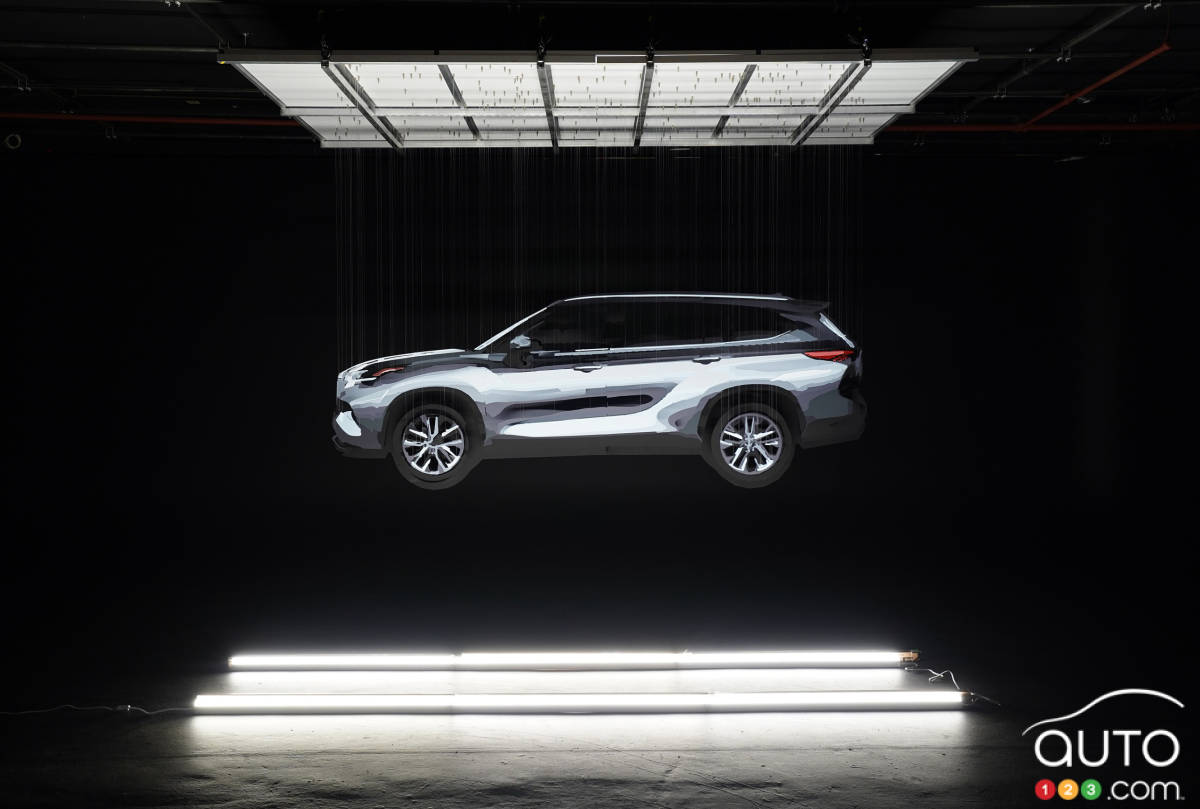 2020 Toyota Highlander Teased Before New York Auto Show Premiere
For automotive journalists, auto shows aren't the festival of surprises and big reveals that they used to be, as automakers increasingly put out teasers of the models about to be presented. And we know how fast stuff gets around on the internet.
Sometimes the teases take the simple route, that of publishing an image or two, or maybe a sketch. Sometimes models get a full digital reveal before they ever make their first in-the-flesh appearance. And originality is often part and parcel of the teasing process, just to make the model attracts the requisite attention. This is what Toyota's done with its upcoming 2020 Highlander.
The company has combined with artist Michael Murphy to create a unique 3D presentation. The work features a blurry profile image of the Highlander, which then begins to rotate slowly. Revealed are a few blurry details of the rest of the model's design. According to Toyota, the video took the artist two months to put together.
From all that, we can gather that the next Highlander will sport a design signature pretty similar to that of the new RAV4. When it does launch, the 2020 Highlander will be competing with several new and/or revised models in its segment, for instance the Ford Explorer, Hyundai Palisade, Subaru Ascent et Kia Telluride, not to mention the popular Honda Pilot. In other words, the fight for market share will be ferocious and quite a challenge for the Toyota entrant.
We can't tell it from the new images, but we expect that the revised Highlander is slightly larger than the outgoing model, all while being lighter overall. It likely is built on a stretched version of the automaker's new TNGA (Toyota New Global Architecture) architecture. Also probable is the inclusion of hybrid and plug-in hybrid versions in the product offering. As for the engine that runs the regular 2020 Highlander, we would be surprised if it's anything but the manufacturer's 3.5L V6.
Read more