New York 2019: 2020 Toyota Highlander Makes Big Entrance
Author: Daniel-Rufiange
Published: 4/17/2019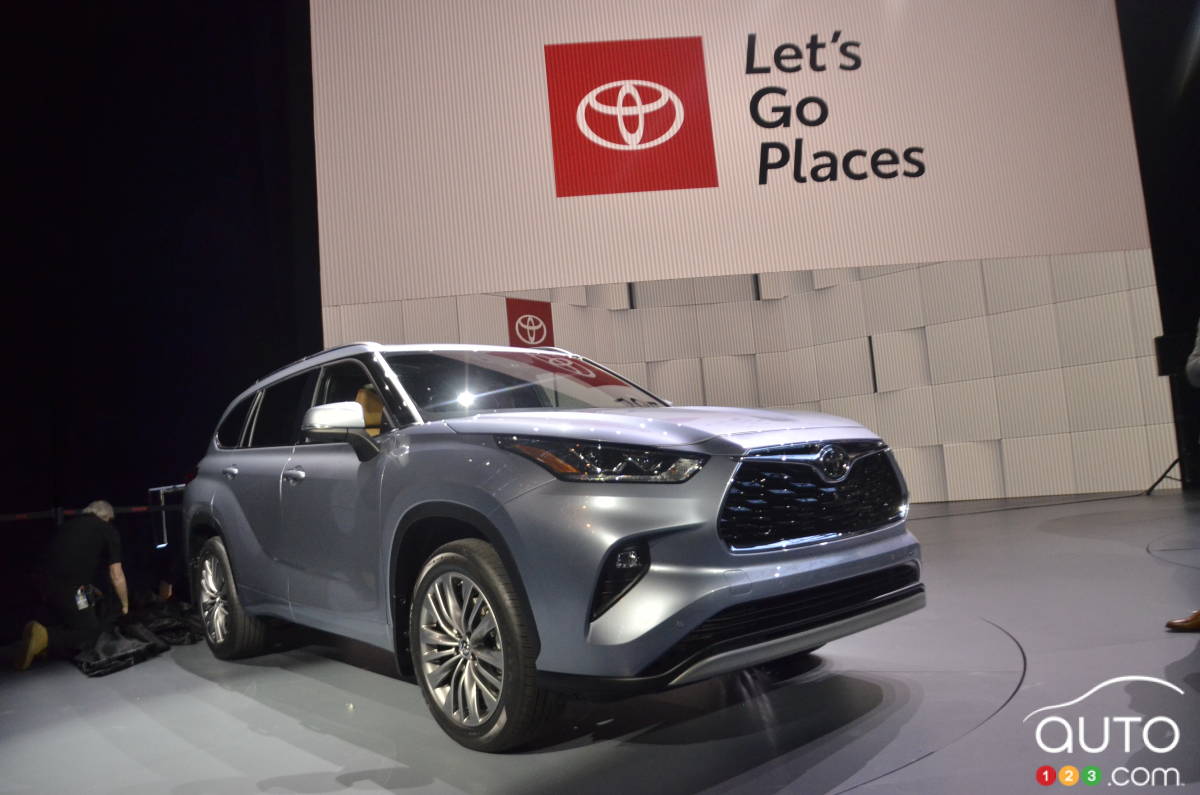 New York 2019: 2020 Toyota Highlander Makes Big Entrance
How time flies. 2020 marks the 20th year of existence of the Highlander model in the Toyota lineup. The SUV, which has also been focused on comfort due to its monocoque structure, is now a model at full maturity with the presentation of it fourth generation at the New York Auto Show.
Styling-wise the brand's new design signature, recently showcased on the new RAV4, is immediately recognizable. The changes aren't revolutionary but they're implemented in good taste. More significantly, the new 2020 Highlander sits on a version of the company's new platform, the TNGA-K (Toyota New Global Architecture).
Here are three salient points regarding the new edition.
The mechanics
Still sitting under the hood is Toyota's 295-hp, 3.6L V6; this unit is both powerful and relatively frugal, and of course it's super durable. Technologically, the unit gets Toyota's D-4S direct injection system, which weds the advantages of direct injection with port fuel injectors to help optimize the engine's performance and fuel efficiency. The latter is also aided by the presence of the stop-start function.
The 6-cylinder engine works in conjunction with an 8-speed automatic transmission, and the powertrain allows for a maximum towing capacity of 5,000 lb.
Read more