Los Angeles 2019: Introducing the 2021 Toyota RAV4 Prime PHEV
Author: Benoit-Charette
Published: 11/20/2019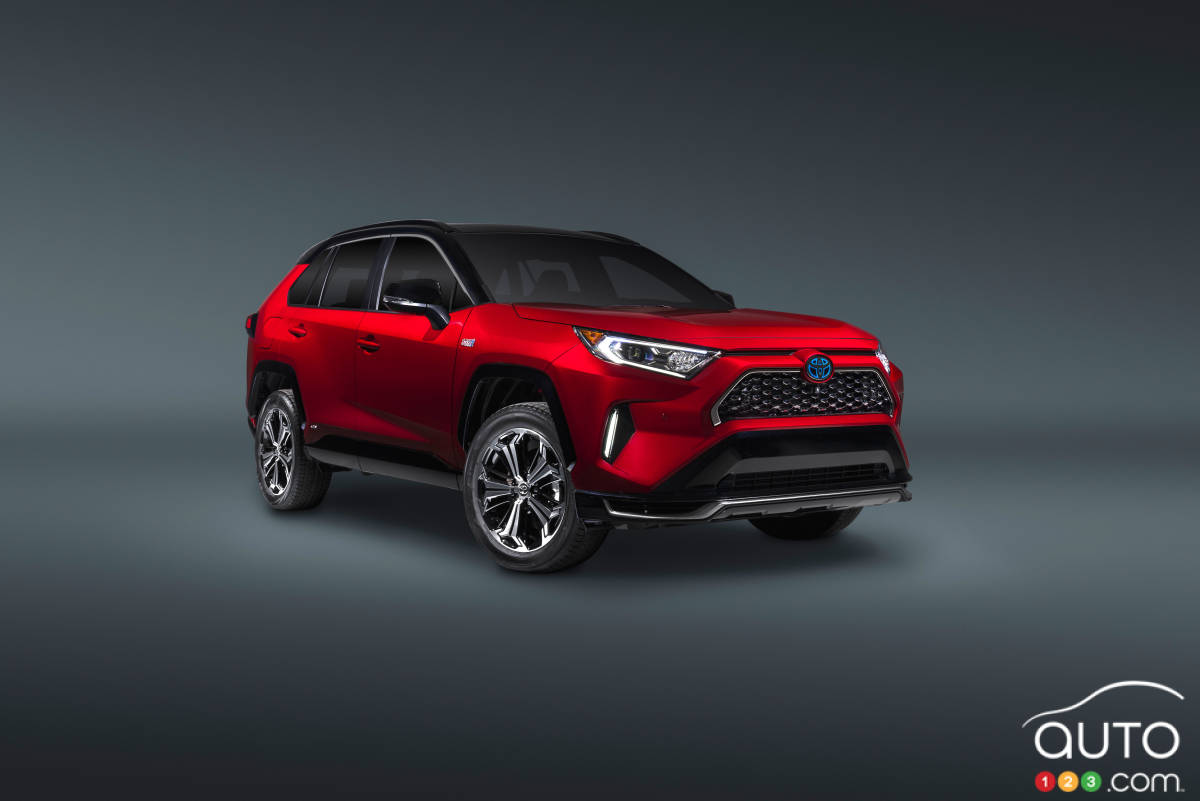 Los Angeles 2019: Introducing the 2021 Toyota RAV4 Prime PHEV
Toyota lights up the Los Angeles Auto Show with the debut of the 2021 Toyota RAV4 Prime, the plug-in hybrid version of the popular SUV
Los Angeles, CA – It was barely a year ago that Toyota introduced the 5th generation of its newest RAV4. Now manufactured in Canada, the compact SUV is so popular with consumers that Toyota struggles to keep up with demand. Now Toyota is introducing the new version of its RAV4 model, one using a plug-in hybrid formula.
302 horses from a 4-cylinder
The RAV4 Prime uses a modified version of the 2.5L 4-cylinder Atkinson cycle gasoline engine found in the hybrid version. It develops 176 hp and produces 168 lb-ft of torque at 2,800 RPM. Supplementing this gasoline engine are two more-powerful generators, a new 17.8 kWh high-capacity lithium-ion battery and a backup converter.
The 2021 RAV4 Prime gains 83 hp over the RAV4 hybrid and offers a combined 302 hp, making it the most powerful vehicle in its segment.
Projected acceleration from 0 to 100 km/h is 6 seconds, faster than that of the RAV4 hybrid (7.8 seconds). As for fuel efficiency, it's far superior to that of all other luxury/high performance SUV models currently out there. Interesting fact, the RAV4 Prime runs on regular gasoline.
Read more