Tokyo 2019: 2021 Toyota Mirai Arrives Larger, More Luxurious
Author: Dan-Heyman
Published: 10/24/2019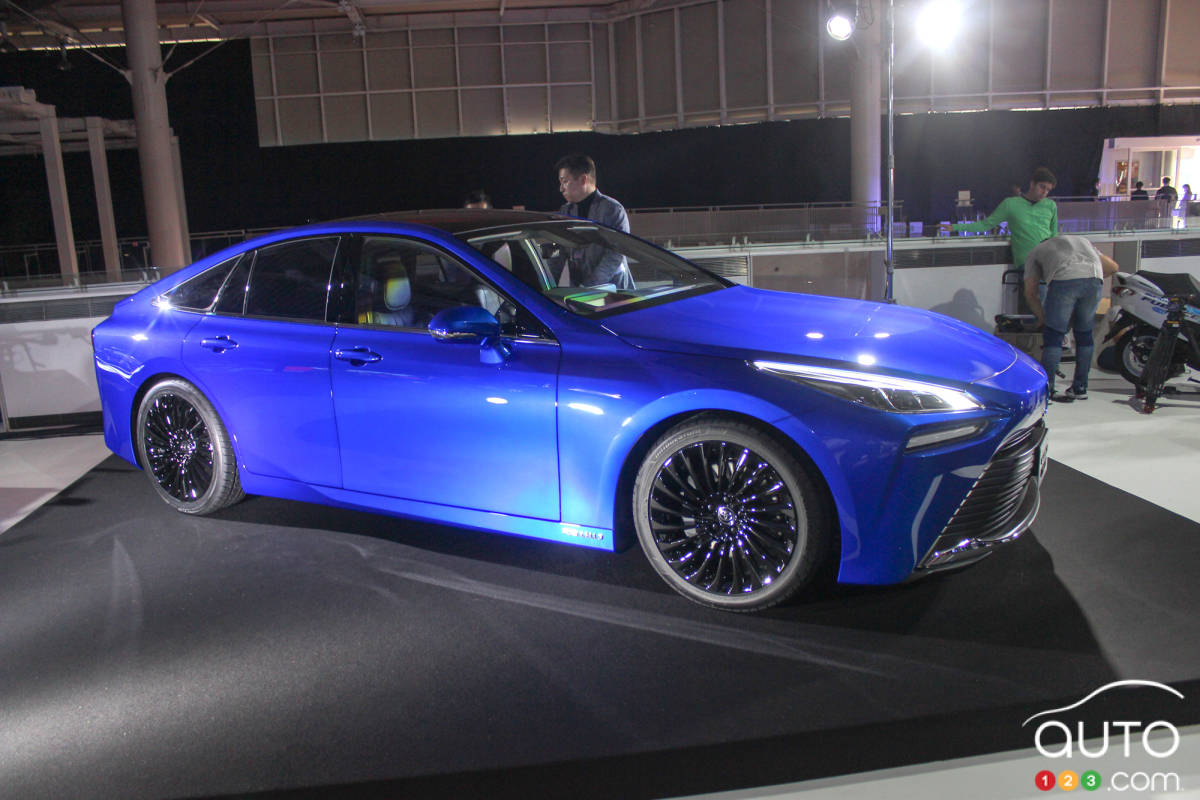 Tokyo 2019: 2021 Toyota Mirai Arrives Larger, More Luxurious
Tokyo, Japan - The power of hydrogen continues to be the talk of the town over at Toyota, with the Japanese manufacturer choosing its home auto show to unveil the next generation of its hydrogen-powered full-size sedan (FCEV), the Mirai.
Looking leaner and more grand touring-like than previous, the Mirai will arrive for 2021 15% larger than the outgoing version. Which – and many don't realize this – was actually a pretty large car in its own right, much more akin to the Camry than to the Corolla or Prius. The larger size of the new edition allows it to now have three rear seats as opposed to the previous car's two.
Toyota has channeled the Prius a little, however, in the form of an almost hatchback-like roofline for the Mirai; as many know, the Prius is available only as a hatchback.
Unlike the Camry, however, the Mirai is actually built on a RWD platform so its drive reflects its advanced, modernized and muscular looks, which are punctuated by big 20-inch wheels, large front grille opening and large headlight lenses. The blue paint on the show car, meanwhile, is a hue never before seen on a Toyota.
In addition to growing in size, the Mirai also gets a longer range from its fuel-cell electric powertrain; Toyota hasn't yet announced official figures, but representatives have said they're targeting a 30% range increase over the last car. That model could cover a claimed 502 km, putting the new car at around 650 km of range, which is some pretty serious business.
Read more